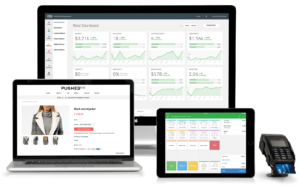 ACCOUNTS RECEIVABLE/PAYABLE & PAYROLL
Accounts Receivable
We can prepare invoices for you, send them to your clients directly, keep track of who has paid, when they pay, which invoice they paid against and provide you with regular reports, so that you can see where things are at.
We don't just stop there, we can also chase payments by sending reminder emails and making reminder calls to your clients for you.
Accounts Payable 
We can receive bills directly from your suppliers, set up payments online through your internet banking, and reconcile supplier statements to make sure no suppliers are missed or overpaid. You will always be able to see exactly how much you owe.
Payroll  & Superannuation
We can help to set up your staff payroll system, or work from your existing system, to ensure that you are fully compliant with all current taxation and superannuation requirements.
Depending on what suits you, we can either link in with your current online accounting system to manage staff payments for you, or we can simply provide you with the necessary information, and you can manage staff payments yourself.
We can also ensure that your company's superannuation is on track, and meeting all regulatory obligations. We can EFT your superannuation payments if required, or provide you with the documentation to do it yourself.